Welcome to the Wiki of Mana
The true sanctuary for Mana / Seiken Densetsu fans that anyone can edit!
Who we are
The Wiki of Mana is a community of fans and players dedicated exclusively to the Mana franchise of action RPGs from Square Enix and its associated media. Known as Seiken Densetsu (Legend of the Holy Blade) in its native Japan, Mana was created in 1991 as a corollary story to the original Final Fantasy and was conceived by producer Koichi Ishii. In the worlds of Mana, an omnipresent and omnipotent Tree of Mana is the source of all life and magical energy; and yet there are forces in each world seeking to exploit this magnificent power by weakening the Tree itself. Thus are heroes chosen to defend it. Only one can wield the Sword of Mana and become the true protector of the Tree.
This wiki currently contains 2,322 articles, but we can always do with more! Feel free to help out!
If you prefer a Wikipedia-style experience instead, please visit here. Please note that the linked wiki is not overseen by Fandom and is subject to its own set of policies and procedures.
Please review the rules before editing, thank you.
The Mana Series
---
---
---
---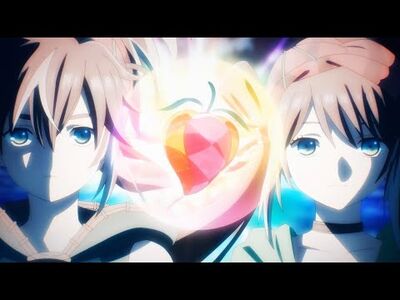 Tweets of Mana
Popoi's Notebook
18 May 2022

Adventures of Mana zaps longstanding issues with 1.0.9 update.
26-27 April 2022

Echoes of Mana is live!
7 December 2021

Legend of Mana released for mobile!
26 November 2021

Mobile RPG Last Cloudia teams up with Trials of Mana!
4 November 2021

Final Fantasy Brave Exvius x Trials of Mana goes live in Global!
Got more news on Mana? Head on over to Discussions to post a story for review!