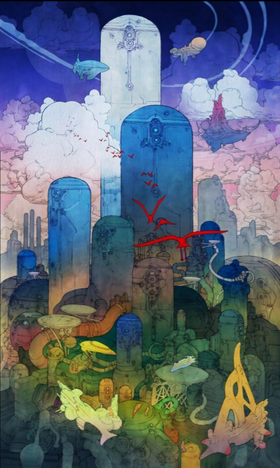 The Grand Palace is a dungeon in Secret of Mana. It is submerged in the ocean with the Lost Continent, and rises to the surface after the party defeats Aegagropilon in the Tree Palace.
Story
[
]
Enemies
[
]
Trivia
[
]
As Secret of Mana was originally codenamed Chrono Trigger before splitting off into it's own thing using Chrono Trigger's original maps it is expected for there to be similarities between the two games with the Grand Palace fulfilling the role of the Ocean Palace with the Mana Fortress arising from the Grand Palace in the same way the Black Omen arises from the Ocean Palace.
Speculation
[
]
As Secret of Mana used the discarded Maps from Chrono Trigger it is possible that the Grand Palace was originally intended to be the Ocean Palace.